Pain Management
Find the Pain Treatment that is best for you!
Wellbeings® is a medical clinic specializing in the comprehensive treatment of acute and chronic pain. Wellbeings offers effective treatments for pain management, with both traditional and unique treatment alternatives.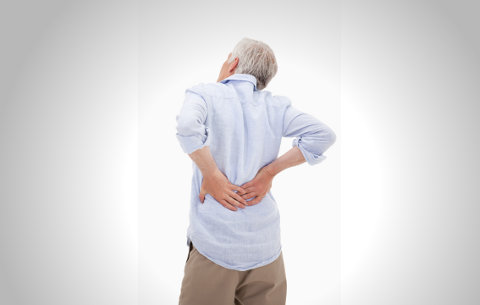 We recognize that all pain is different. Wellbeings will help you find the best treatment option for your pain.
Feel whole again!
Don't wait to treat your pain. There is no need to suffer.
Learn more about your pain
Pain can be acute or chronic.
Acute pain often occurs immediately following an incident where your body is injured. Acute pain can be intense and its cause is often easily identifiable.
Chronic pain is often longer-term pain that has not resolved itself with your body's normal healing processes.
Whether your pain is acute or chronic, it can range from mild to severe. All pain can reduce your quality of life and your ability to function normally.
Acute pain, left untreated, can progress to chronic pain.
Address your pain now before it progresses
A consultation with one of our physicians at Wellbeings will determine how best we can help. If you have been in pain for one to three months and your body has not healed itself in that time, you may be transitioning from acute pain to chronic pain.
Come and see how our caring and compassionate doctors can assist with pain management and getting your life functioning normally again.
Break the Cycle of Pain
Whether your pain is acute or chronic, Wellbeings can help!
Traditional Pain Treatments
One of the innovative treatments offered is called Intramuscular Infiltration (IMI) injections. This allows the affected muscles to relax, allowing blood to flow again to the muscle and promote rapid, long-term recovery.
Over 80% of pain is muscular, or myofascial. Intramuscular (IMI) injections can significantly reduce or eliminate almost all myofascial pain. It's simple, safe, and in most cases, the patient feels relief after just a few treatments.
Alternative Pain Treatments
Wellbeings offers alternative treatments for severe acute pain and for chronic pain patients, including Ketamine and CBD (cannabis). Understanding the best strains and applications of CBD is something at which Wellbeings excels. Which treatment or medication is prescribed for you is a decision made by your Wellbeings health care professional in consultation with you. Come and have an assessment, then talk with our health care professionals and find out whether Ketamine or CBD is right for you.
In addition, recommendations for alternative care, such as chiropractic, acupuncture, physiotherapy, exercise, massage or cold laser therapy may also be suggested to maintain the improvements you experience after treatment.
At Wellbeings most medical pain services are covered by OHIP and many are covered by insurers. A pain referral is required to access treatment and care.
Pain affects everything-Integrated approach to pain free living
Wellbeings has a team of supportive, compassionate healthcare professionals, which includes Physicians, Pharmacists and Counsellors.
At Wellbeings, we treat the whole person. We understand that your pain can impact your relationships at work, in your family and with friends. Pain affects our self-esteem and can lead to significant mental health problems. At Wellbeings, we provide a comprehensive program that includes medical assessments, counselling, and treatments.
Pain and Addiction?
Wellbeings is unique in treating both the pain and addiction
We recognize that many patients have transitioned from experiencing pain and using prescribed medications to becoming addicted. We also understand that some patients have self-medicated using drugs or alcohol to deal with their pain. Our team of experts at Wellbeings can help!
Many clinics treat pain, or they treat addiction. But few treat both the pain and addiction.
At Wellbeings we believe you cannot treat the addiction until you have addressed the pain.
At Wellbeings, we have a variety of healthcare professionals who offer treatments for drug addiction, opioid addiction or alcohol addiction.
Our approach to pain management and addiction is comprehensive and it incorporates physical, psychological and pharmacological rehabilitation to anyone who comes to the clinic for help. Our objective is to break the pain cycle and consequently, the addiction cycle, so that people can enjoy a pain-free life without being addicted to pain medications.
Counselling
Counselling is an integral part of our treatment plan for pain with addiction. At Wellbeings, we believe education and counselling are fundamental to overcoming pain and addiction.
Get control of your life and feel whole again!
At Wellbeings we use a multidisciplinary approach to the treatment of pain. We treat the whole person!
What kind of pain are you experiencing?
The treatments we provide at Wellbeings are an effective solution for almost all types of pain, including:
Migraines
Knee Pain
Pelvic Pain
Low Back Pain
Neck Pain
All unique and complex types of Pain